This Session Will Help You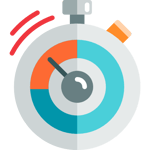 Slash software testing time & release faster
Testing time influences how fast you deliver your application & how much you spend doing it.
Poor software quality is often the result of not having enough time to test properly.
Our customers use our solution to slash testing time from weeks to hours.
We can provide you actionable tips that will help you achieve similar results.
Understand how you can increase test coverage
Testing coverage is a function of time, but also your testing strategy.
Increasing test coverage efficiently is as important as reducing testing time.
We apply specific testing frameworks to help our customers achieve greater coverage and speed.
We will offer you practical tips about the best testing frameworks to help you increase coverage and speed.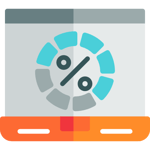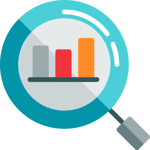 Go live based on objective analytics
Most companies release applications to production when someone thinks they are ready.
The problem with this is that there is no insight into whether critical elements have actually been tested.
Our customers retain more users and make more money by going live only when they're actually ready.
In this session you will learn the key testing metrics you need to know to improve your release processes.
Learn how to use your team for higher value tasks
Software testing is often seen as a necessary evil, rather than something that can create value.
This is the result of poorly designed testing programs that often become convenient excuses.
We teach our customers a combination of technology, people and processes to achieve their goals.
After this session you will be clear about how to turn software testing from a cost centre to a value creator.